Rebranding Warrior Pride School Store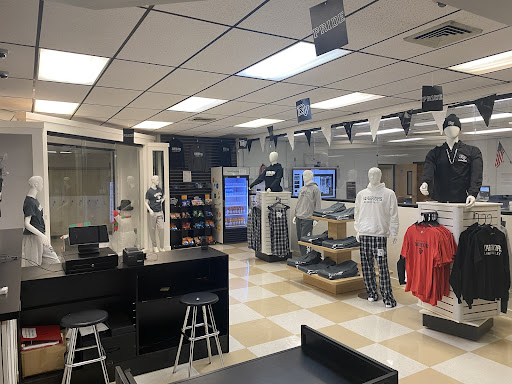 Introduction
          The effects of the Coronavirus had many unfortunate consequences on businesses. Not only did the pandemic shut them down in March 2020, but also it has created supply chain issues for the present and the future. Businesses have been affected by this for years now. 
How it Affected Warrior Pride School Store  
           Supply chain issues have hit close to home. Delaware Valley's Warrior Pride School Store, located in the center of our school,  has had to deal with the consequences of this. Pepsi Co. is one of their contractors who was not able to deliver the most popular products to our store which are the snacks and beverages we sell. The growing marketing professionals located in classroom B1 had gotten the news that our business is not doing well. Our customers are our top priority, and they were unhappy. Students at Delaware Valley High School would come in and would see our  snacks and beverages shelves cleared out. They then would walk right out the door without looking at our other merchandise. We knew we had to do something to stay in business, so we decided to rebrand. We all knew this would not be easy but one hundred percent necessary. We all collectively decided to focus more on DV apparel and school supplies then relying on Pepsi co. to fulfill our orders in a timely manner. We created apparel for teachers, we have over seven different polo options for them now. We have also collaborated with the baseball team and Future Business Leaders of America organization and created merchandise, and helped raise funds  for them. We are even in the process of creating clothing that corresponds  with the football game themes and spirit day themes.  
        As the supply chain issues take a hard hit on huge businesses like Walmart and Amazon, the Warrior Pride School Store is also dealing with these unfortunate effects. But we have taken this very real problem and curated a solution that will not only help our class but also help future classes develop the skills to overcome obstacles in the world that impact the American Business enterprise as a whole .