Reading Team places second at regional competition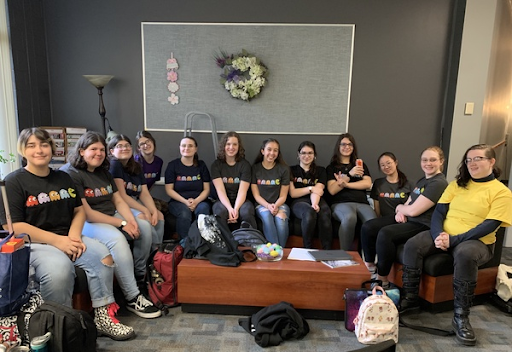 On April 7, the Reading Team placed second at a regional competition held at Easton High School.  
Prior to the competition, the team is provided a list of 25 books and has at least two members read each book from the list. At the competition, the team has 20 seconds to answer a comprehension question regarding a book from the national list. 
Juniors Olivia Bogart and Haley Troup were the only team members to read the entire list of 25 books.
There is a strong underclassmen base to carry on the team in the upcoming year, as there is only one senior graduating from the team, adviser Mrs. Alison Newman said. 
"[Returning to in-person competition] felt amazing and very rewarding because they [the team] have worked so hard over the past two years. It's exciting to leave the school for the day, and we always go out to eat after the competition," Mrs. Newman said.