Shakira faces "tax fraud" allegations in Spain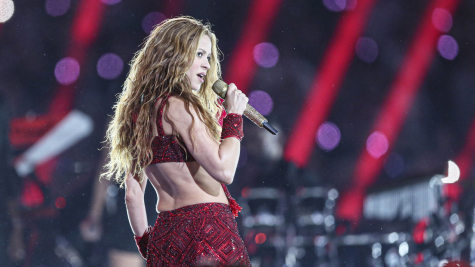 With millions around the world watching and enjoying the 2022 World Cup, many people are also wondering about the new World Cup song. 
One of the official fan festival songs this year is Tukoh Taka by Colombian singer Maluma, Lebanese singer Myriam Fares, and American rapper Nicki Minaj. This song has not received many good reviews from fans.
 45-year-old Colombian singer Shakira Isabel Mebarak Ripoll, better known as Shakira, is a popular Colombian singer who has sung for the World Cup and her songs are loved by most fans. This raises the question as to why Shakira didn't sing again this year. In 2018, Shakira faced allegations that she didn't pay $13.9 million in taxes. She was charged on Dec. 14, 2018, by Spanish prosecutors with six counts of tax fraud.
 In Spain,  residents must spend at least 183 days to have to pay taxes. Shakira claims she didn't spend 183 days in Spain at that time and then claimed she paid everything she owed. 
Shakira had to stand in court against these Spanish prosecutors with Barcelonian judge Ana Duro Palencia. This has been an ongoing case for a while and even though prosecutors want an 8-year prison sentence for the singer, she will most likely be charged with more than $24 million and not face jail time. 
 Shakira continues to say these allegations are false. "First of all, I didn't spend 183 days per year at that time at all. I was busy fulfilling my professional commitments around the world," Shakira said.
 If she is found guilty she could be facing a big fine and eight years of jail time.