Students participate in Marywood University music festival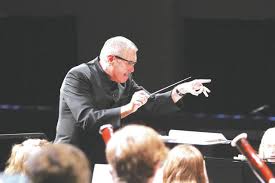 On Jan. 21, select students performed at the Marywood University Music Festival in Scranton. They performed for a live audience with students from schools all around the tri-state area. 
The day before the concerts, students auditioned for their parts. Seven students were placed into the most advanced section, juniors Eunice Choi, Shaeleigh O'Leary, freshmen Connor Giblin and Grace Stevens. 
Students had to play musical scales as well as an excerpt from a piece of music. Depending on how they did, students were placed into one of three groups based on their performance.
The students performed in the afternoon. There were two conductors/directors of the band, Carolyn Barber from the University of Nebraska and Daniel Cook from North Texas University.
"I was super excited. I think they did awesome. They worked really hard and it paid off," band director Mr. Richard Bullock said.