Trevor Bauer released by Dodgers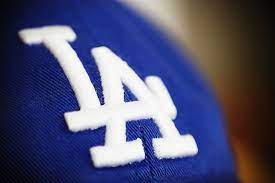 On June 29, 2021, a then 27-year-old San Diego woman, filed a request for a restraining order in response to a domestic violence incident. She alleged that Trevor Bauer, the starting pitcher for the Los Angeles Dodgers, had assaulted her over the course of two sexual encounters at Bauer's home in the months of April and May of that year. Because of this accusation, MLB decided to investigate the issue and place Bauer on administrative leave for the rest of that season. 
Since the allegation, Bauer claimed his innocence, then earned two victories after each trial. At first, the judge dismissed the woman's request for a restraining order back in August of 2021. By February of 2022, the District Attorney's Office declined to file a charge against Bauer. 
Despite two other women making similar allegations towards Bauer in The Washington Post.  MLB decided to act with unprecedented force. 
Since this whole altercation, Bauer has not pitched in the majors since 2021. Before the 2021 season, Bauer signed a three-year, $102 million contract. In the contract, he was due to earn $28 million a year. Unfortunately for him and the Dodgers, he did not pitch past June 28 of that same year. 
A few weeks ago, Bauer became a free-agent for the first time since the 2021 offseason. Bauer came off of his best season in 2020, winning the National League Cy Young award, finishing with a 5-4 record, 1.73 ERA, two complete games and 100 strikeouts in 11 starts. 
Since Bauer became a free-agent he was unclaimed off of waivers, though the Dodgers still owe the former Cy Young winner about $22.5 million. Bauer, now 32 years old, is eligible  to sign with any team this offseason, though it would be for the major league minimum of $720,000. 
During  his suspension and administrative leave, Bauer has been talkative about the situation on social media, using different platforms, such as YouTube, Twitter and Instagram. He has not backed down from his innocence, strongly voicing his opinion and expressing a desire to be back in the MLB, though it is highly doubtful. Many Dodgers do not want him in the clubhouse, while other teams are second guessing taking a risk on him and the media frenzy he would bring for the minimum pay.