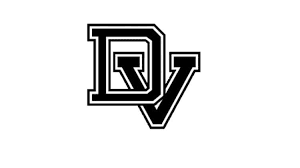 This year, superintendent Dr. Brian Blaum has put into effect the 1DV Initiative to better the school district and make it more united.
"It is an opportunity to align the district's academic and cultural goals into one unified vision by having a shared approach to all areas of educational programs from kindergarten to 12th grade," Dr. Blaum said.  
Dr. Blaum came up with the idea after noticing a disconnect between the different schools and different grade levels. After becoming superintendent, he thought it was right to bring everyone together under a relative set of goals. 
His goal is to provide equitable education experiences for all students and a process of sharing among the teachers.
"This summer, we did a two-day administrative retreat with all the principals, assistant principals and central office administrators to focus on what this initiative would be," Dr. Blaum said. "We brainstormed different ideas, shared the best practices from each of the buildings and then we set common goals for buildings, levels and our entire district so we can all be on the same page."
According to Dr. Blaum, teachers around the district have been on board and unifying around the initiative. Many of them have seen things around other schools and have reached out to other teachers and staff to try and implement those ideas into their own schools.
"A big challenge is that this is such a large school district. There are seven different buildings that historically have been separated by different practices and different cultures," Dr. Blaum said. "I think that's the challenge by breaking down those walls and getting everyone to see that we're so much more similar than we think." 
Success is dependent upon the realization that the district is stronger and unified as one, rather than individual entities. 
"The district can work better together if everyone is on the same page," Dr. Blaum said. "They can get there in different ways as long as they all have the same end goal."