This Day in History: Assassination attempt on Hitler fails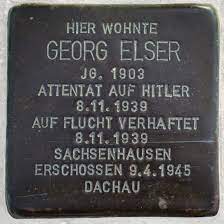 On this day, 1939, a bomb exploded after Nazi Party leader Adolf Hitler finished a speech addressed to his close followers. The bomb was planted by a German Communist named Georg Elser, who was later killed to avoid information spreading. The explosion left Hitler unharmed, but killed seven and wounded 63 others.
Information found on History.com.